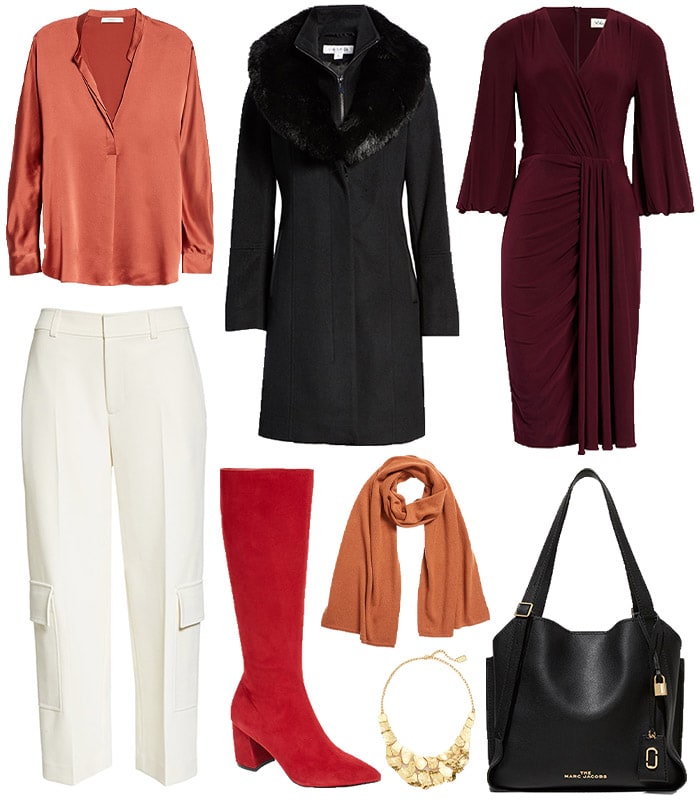 Creating a staple wardrobe is all the rage, with the aim of being able to buy pieces of luxury womenswear less often that are better quality, giving you better clothing that is better for the environment and will also save you money in the long run. It can be overwhelming to know where to start, so we are introducing 5 staples that can easily be mixed and matched with other pieces to create so many beautiful looks. With these staples in your wardrobe, you can gradually build your dream wardrobe.
A Little Black Dress
We're kicking things off with an evening essential; a little black dress! The beauty of a little black dress is that it is a classic that is never going to go out of style and they can be dressed up or down for any occasion. You can also easily style it for any season by adding a blazer, tights and boots for winter or keeping it simple with heels and a clutch for summer. If you have last minute plans, you will never be stuck on what to wear with a little black dress in your wardrobe.

A Luxury Tracksuit
A streetwear staple for your staple wardrobe has to be a luxury womens tracksuit. It is worth investing in a great quality tracksuit, as you will find yourself wearing it so often, either as a full tracksuit or by mixing and matching the joggers and hoodie with other things. With a luxury tracksuit, you will look effortlessly stylish on any chilled occasion, whether it's a quick brunch, your airport outfit or a day out shopping.
A Classic Blazer
Next up we have a classic blazer, which will be one of the most diverse pieces in your whole wardrobe. Wear it with joggers and a crop top for a cool off-duty day look, style with skirts and dresses for nights out or with shirts for work. When we say that this piece is ideal for any occasion, we really mean it. It elevates any outfit, so you definitely need a classic blazer in your staple wardrobe. Go for black, nude or dogtooth for a super classic look.
A Good Quality White T-Shirt
Our next wardrobe staple is a good quality white t-shirt, as this is a base any outfit can be built around. It goes with skirts, trousers, jeans, joggers, literally anything you can think of! This is where it is definitely worth investing in good quality, so you know it lasts, will wash well and it won't be see through. If you're in doubt of which top to wear, a white t-shirt will never let you down.
A Great Fitting Pair of Jeans
Last but not least we have a great fitting pair of jeans, which are an essential in any wardrobe. Again, invest in good quality here and they will last you potentially decades! Everyone is different and so is their favourite style of jeans, so it might be worth working with a stylist here to find a fit you really love. If you choose Levi's, then they will repair your jeans for free for life, so this is definitely worth doing!